DOWNLOAD
Peace of mind in the palm of your hand
With the Paytient mobile app, you'll always have the healthiest way to pay for your care with you - even when you forget your wallet
Paytient is provided to eligible employees from their employers or members from their health insurance.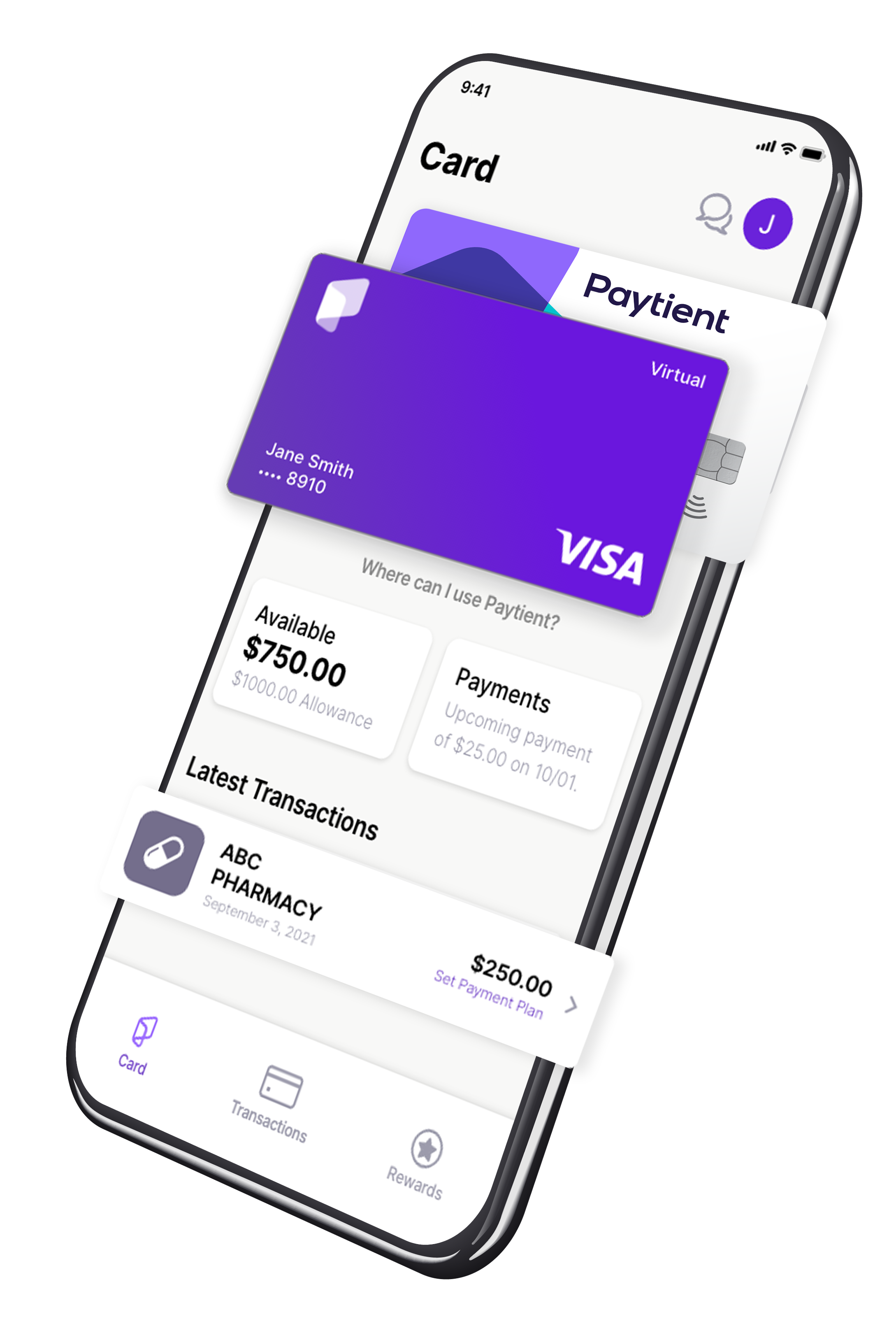 All the perks.
None of the pain.

Interest-Free
Pay exactly what you use of the Paytient card, and not a penny more.

No Credit Check
Your limit is set by your Paytient sponsor which means you'll already be approved for a set number of dollars for health care.

Always with You
Download the app, add the card to your digital wallet, we'll always be there.

Member Support
Just a click away in the Paytient app. We're there to answer every burning question you may have.

Manage Your Budget
You choose your payment plan that works for you right after you make a new transaction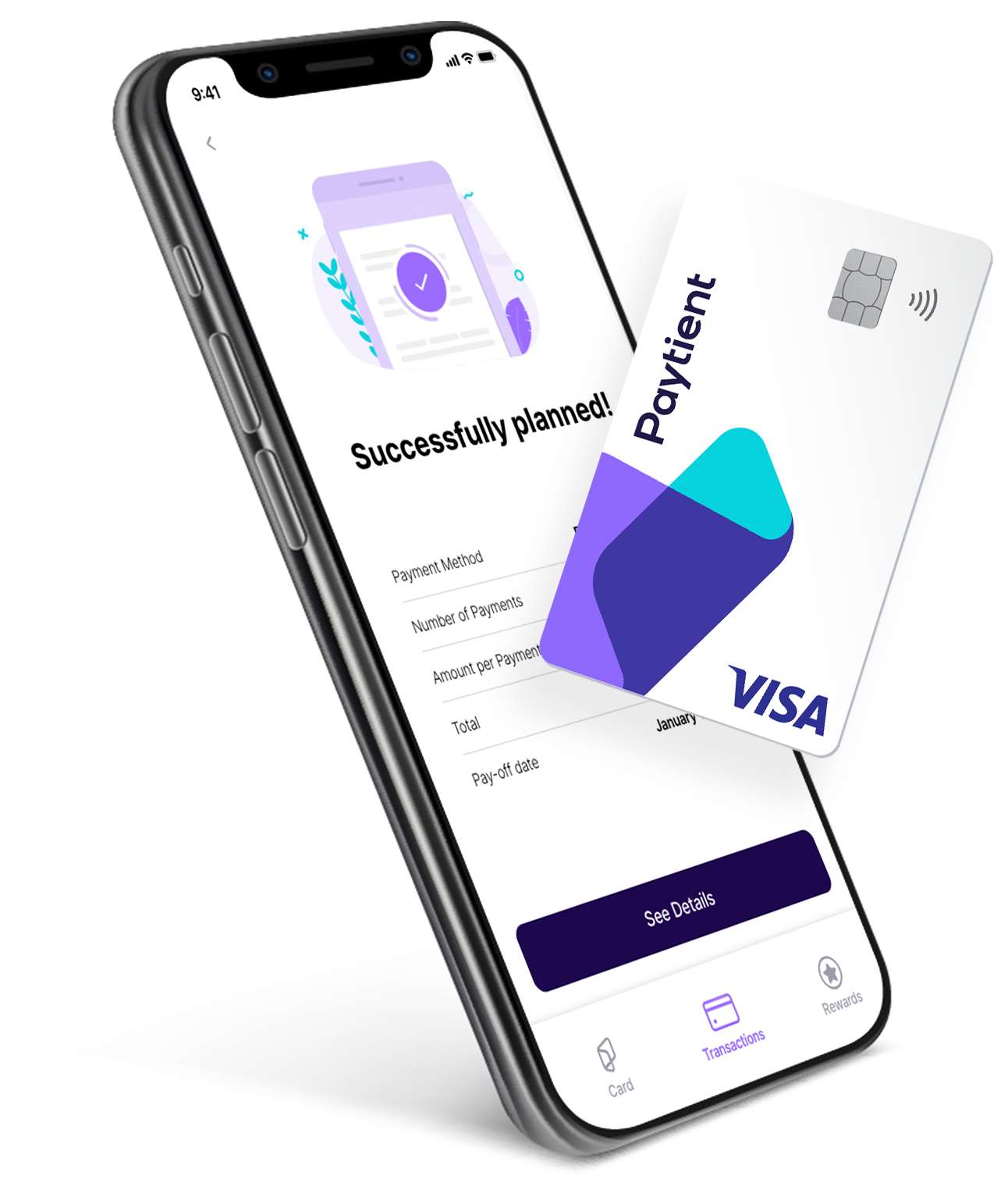 Meet the
Dream Team.
Paying for care just became simple
Swipe your physical card, or pay with your virtual card for care at checkout
Click the notification that appears on your smartphone
Choose the payment plan that works for your budget. No interest. No fees. No, really!
Paying for care
on your terms.
You're calling the shots now
You can set your own custom payment plan for each individual transaction
All the info in one place
You'll be able to see every detail of your transaction and payment plan
Choose the payment method that works for you! Automatic payments can be set up to withdraw from a debit card, HSA/FSA card, bank account or payroll deduction