Differentiate your offering
and

empower your members

to access and afford care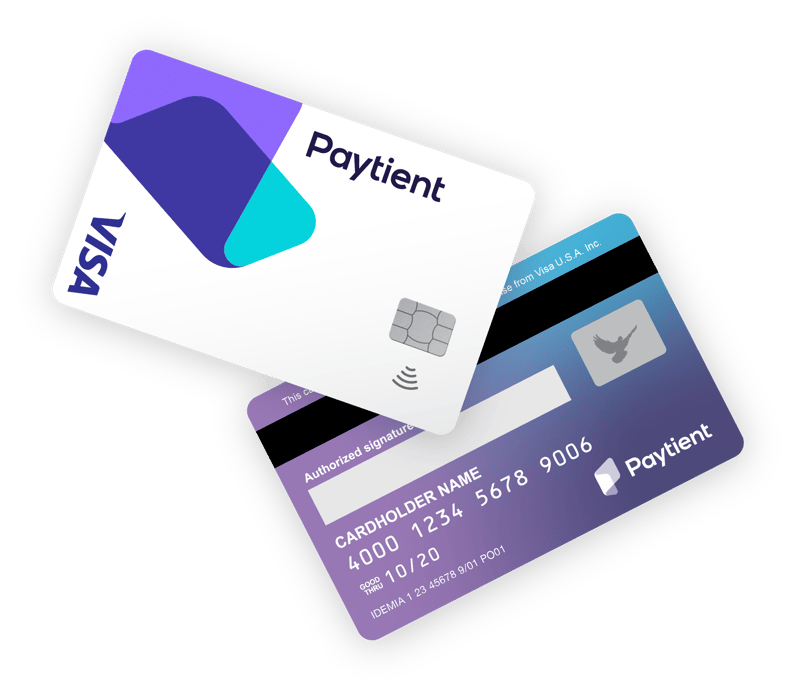 ABOUT PAYTIENT
Interest-free credit lines that help members pay for out-of-pocket healthcare costs on their own timeline
Paytient enables members to better access care, affords employers plan design flexibility, reduces providers' collections burden, and supplements insurance or health plan products.
Cost-effective method of improving access to care - funds are immediately accessible to eligible members
Risk- and liability-free for employers, health plans, and providers
Enhances members' existing healthcare financial tools - including insurance plans, gap products, and indemnity products and HSA/FSAs
REVIEWS
What our members say
"Easy to use and no hassels. I never have to worry about being able to pay a medical or pharmacy bill"
Tammy S.
PAYTIENT USER
"Using Paytient is super easy! I like the ease of setting up a payment plan and forgetting about it!"
Katelyn F.
PAYTIENT USER
"Paytient has taken away the worries about not having your copay at the time of service. It's quick and efficient."
Ryan W.
PAYTIENT USER
IMPLEMENTATION MADE EASY
Effortless administration
Elevate and enhance your offerings, without adding stress to your IT team, clients, or members
Capabilities accessible "off-the-shelf" or via our API solutions
Seamless integration with employer payroll systems
Flexible and scalable to meet the needs of the individual (e.g. ACA, Medicare), SMB, and Enterprise clients alike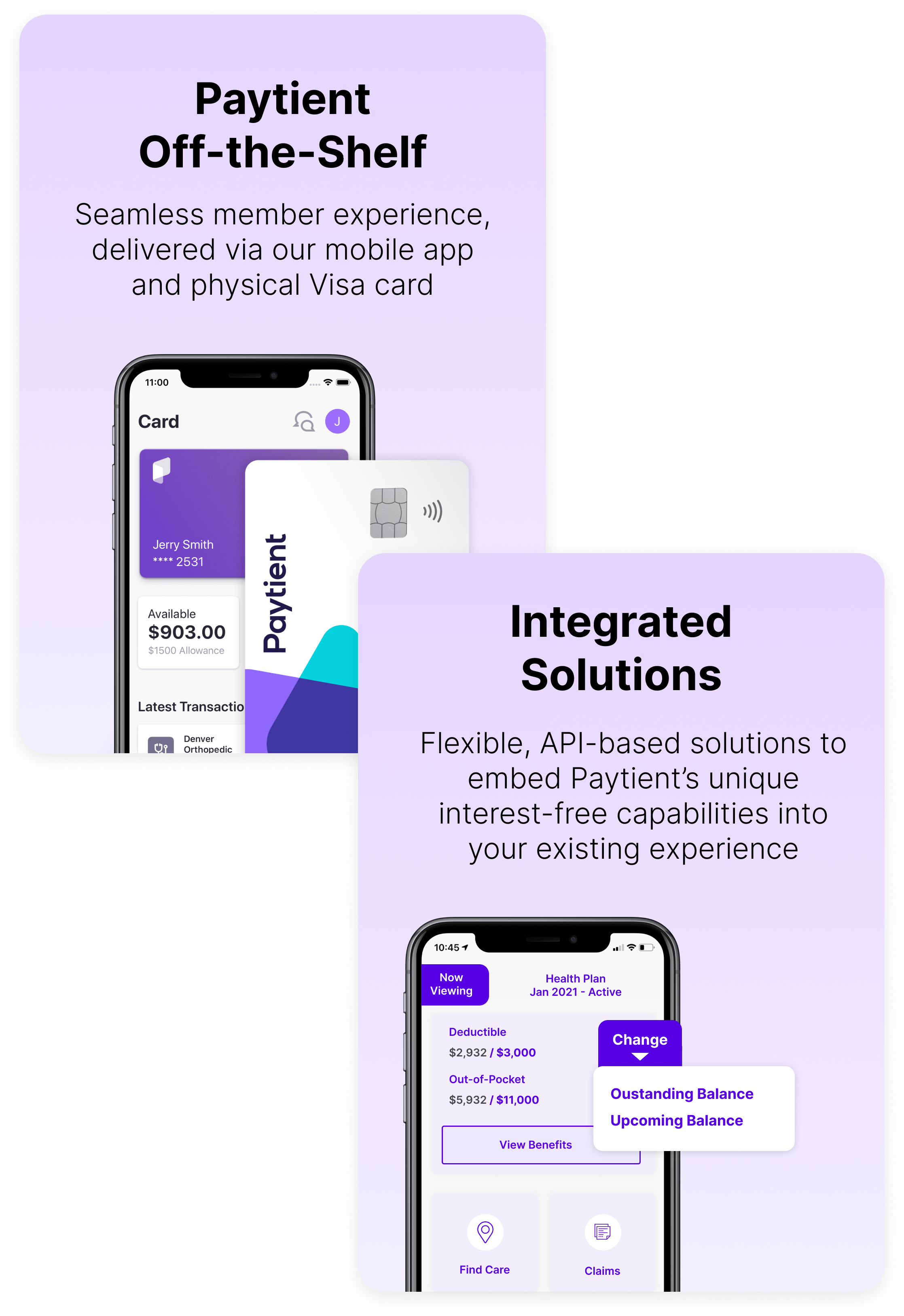 Interest-Free
Members can pay for care over time, without interest or fees ever.

For Everyone
Paytient is a benefit for all of your members - no paperwork or credit checks needed

Set it & Forget it
Our automatic payroll deduction capabilities provide a seamless repayment experience for members

Proven & Scalable
Paytient is powering a new generation of HSA/FSA solutions, health and dental plans, payroll products, and many more - enabling more than 100,000 members to access and afford care
NPS SCORE
Our members love having Paytient in their wallets
Don't just take our word for it. Our Net Promoter Score (NPS) of 93 proves how Paytient can impact people's lives for the better.